TRY THE QUEST NUTRITION LINE OF LOW-CARB PRODUCTS

NOTICE OF DISCLOSURE: http://cmp.ly/3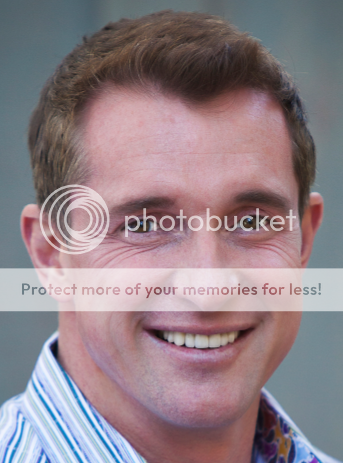 In Episode 883 of "The Livin' La Vida Low-Carb Show with Jimmy Moore," we have a former Navy SEAL, medical doctor and sleep medicine specialist named Dr. Kirk Parsley as our interview guest today. Sleep (along with stress) is perhaps one of the biggest non-dietary factors that plays such an instrumental part in the weight and health success or failure that people tend to have. If you get an adequate amount of restful, rejuvenating sleep in bed at night, then your health will be rewarded for giving it what it wants. But for most people, they are living their lives on a significant sleep deficit and that is taking a major toll on their quality of living that cannot be ignored any long according to Dr. Kirk Parsley, MD, who served as the Naval Special Warfare's expert on Sleep Medicine and is certified in hormonal modulation lecturing extensively on sleep, wellness, and hormonal optimization. He is working on a book on sleep optimization, but caught the attention of people like Robb Wolf because of a TEDxReno talk he gave on the subject of sleep last month called America's biggest problem.
DR. KIRK PARSLEY'S IMPASSIONED TEDX TALK ON SLEEP
America's biggest problem | Kirk Parsley | TEDxReno
Listen in to hear Dr. Parsley and I discuss his story being an active member of the Navy SEALS team and how he shifted his career to the healthcare industry, how he developed a good rapport with the Navy SEALS who he encountered, how sleep came on his radar screen and why medical school didn't help him understand the importance of it, why sleep is such a major factor in optimizing your health, the insulin connection to sleep deprivation, when you are broken a lack of sleep breaks you even more, how he ran into Robb Wolf at an event that got him to turn his career into the sleep guy who talks about nutrition, the main reasons why people don't tend to get enough sleep, the cultural norm of sleep being less important than work, how some people have a genetically higher tolerance for lack of sleep just like variances in carbohydrate tolerance, how his own sleep deprivation wrecked his fitness and health, what "sleeping adequately" is defined as, how being in a pitch black room can help you get caught up on your sleep debt, how a high percentage of Navy SEALS are taking Ambien and drinking alcohol to get to sleep, the value of getting bright light therapy during the daytime to get your circadian rhythm and health back in line again, his sleep cocktail of a variety of sleep-inducing supplements, why you should start to value sleep more in your life, the New York Times column featuring Nom Nom Paleo wearing yellow glasses at night, the purpose of a completely dark room for sleep, whether melatonin supplementation can help with sleep, the value of doing a to-do list and a to-worry list, and a whole lot more! You'll quickly notice Dr. Parsley is 100% committed to helping people live the highest quality of life possible, and achieve their health, performance, and longevity goals. ENJOY!
THE WORLD'S FIRST REUSABLE BREATH KETONE ANALYZER



GET ON AMAZON

: STANDARD or SPORT
NOTICE OF DISCLOSURE: http://cmp.ly/3
There are three ways you can listen to Episode 883:
1. Listen at the iTunes page for the podcast:

2. Listen and comment about the show at the official web site for the podcast:

3. Download the MP3 file of Episode 883 [47:38]

WE NEED YOUR FINANCIAL SUPPORT OF THIS PODCAST! We've got lots of exciting interview guests for you in the coming months discussing the very latest in nutrition, health and fitness. Your financial support and regular listening is sincerely appreciated. If these podcast interviews on Mondays, Tuesdays and Wednesdays from the most provocative and thought-provoking experts in diet and healthy living have helped you in any way, then won't you consider helping us out by clicking on the DONATE button? Or you can USE OUR AMAZON.COM LINK to make your regular purchase and we'll get a small portion of your purchase. THANK YOU!
What did you think about the ideas Dr. Kirk Parsley shared about sleep in today's show? Give us your feedback about it in the show notes section of Episode 883. Check out Dr. Parsley's TEDxReno talk "America's Biggest Problem" and keep up with his awesome work at DocParsley.com. Coming up on Tuesday, we'll have a hilarious nutritional periodontist Dr. Alvin Danenberg sharing his work using ancestral nutrition to help his patients. Then on Wednesday, we'll welcome in a fun-loving ketogenic couple featured in Keto Clarity named Dr. Ken Peters and Peggy Holloway.
Here's the upcoming LLVLC Show episode schedule:
10-21-14: Dr. Alvin Danenberg
10-22-14: Ken and Peggy Holloway
10-27-14: On The Rocks Paleo Retreat
10-28-14: Kirk Parsley
10-29-14: Caitlin Weeks/Nabil Boumrar/Diane Sanfilippo
If you have something to share about what you heard on "The Livin' La Vida Low-Carb Show," then drop us an e-mail at our dedicated podcast e-mail address–LLVLCShow@gmail.com. We'd love to hear from you about what you think about the show, interview guest suggestions, show topics, and anything else you want to share! I LOVE hearing from my listeners, so share what's on your mind. And we'd so appreciate it if you left us a review for the podcast on iTunes–just CLICK HERE and leave us a few sentences about what impact the podcast has made on your life.