THE WORLD'S FIRST REUSABLE BREATH KETONE ANALYZER



GET ON AMAZON

: STANDARD or SPORT
NOTICE OF DISCLOSURE: http://cmp.ly/3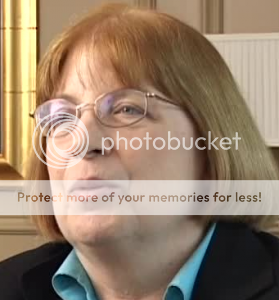 In Episode 850 of "The Livin' La Vida Low-Carb Show with Jimmy Moore," we've got a neonatologist and Alzheimer's Disease researcher named Dr. Mary Newport joining us as our interview guest today in a series of exclusive podcasts featuring the various experts from my new book Keto Clarity. The improvements being seen through the strategic therapeutic use of a ketogenic diet for a variety of conditions is difficult to ignore. While mainstream medicine continues to promote pharmaceutical treatments for some of the worst chronic health problems of our day, there is compelling research emerging on the horizon into the use of a low-carb, moderate protein, high-fat diet for turning these conditions around. That's why I sought out 22 of the world's best experts on this topic to interview them for new book coming out tomorrow called Keto Clarity: Your Definitive Guide to the Benefits of a Low-Carb, High-Fat Diet. To celebrate the release of this much-needed book on a misunderstood topic like ketosis, we are airing BRAND NEW INTERVIEWS with the various experts who helped contribute "Moment Of Clarity" quotes throughout the book in the coming weeks with informal half-hour chats. These experts are the cream of the crop on why ketones are better for optimizing health than most people even realize. My coauthor Dr. Eric Westman will be on the show tomorrow when the book releases where we share more about why this book about all the health benefits of ketosis is needed now more than ever before. Don't miss it as well as a sample chapter from the Audible audiobook version of Keto Clarity coming soon!
Dr. Mary Newport's March 2013 TEDxUSF talk on Alzheimer's Disease
http://youtu.be/Dvh3JhsrQ0w
Today's Keto Clarity expert interview is with a newborn medicine physician named Dr. Mary Newport from the "Coconut Ketones" website who started researching the use of ketones in the treatment of her husband Steve's Alzheimer's Disease by increasing coconut oil in his diet when he was diagnosed with it. Check out my previous interviews with Dr. Newport in Episode 240 and Episode 612 to hear the incredible story of transformation that took place in Steve's Alzheimer's Disease as a result of ketosis. In 2008, Dr. Newport wrote a case study called "What If There Was A Cure For Alzheimer's Disease And No One Knew? which was followed by a book in 2011 entitled Alzheimer's Disease: What If There Was a Cure? Listen in to hear me and Dr. Newport share about why ketones are healthy from birth to the twilight of life. And keep listening to "The Livin' La Vida Low-Carb Show" podcast in the coming weeks for more fresh, new interviews with the Keto Clarity experts.
GET JIMMY MOORE'S NEW BOOK
AVAILABLE IN HARDBACK, KINDLE E-BOOK, AND AUDIBLE AUDIOBOOK
KetoClarity.com
There are four ways you can listen to Episode 850:
1. Listen at the iTunes page for the podcast:

2. Listen and comment about the show at the official web site for the podcast:

3. Download the MP3 file of Episode 850 [40:29]:

4. Listen on the Stitcher app–NO DOWNLOADING!

WE NEED YOUR FINANCIAL SUPPORT OF THIS PODCAST! We've got lots of exciting interview guests for you in the coming months discussing the very latest in nutrition, health and fitness. Your financial support and regular listening is sincerely appreciated. If these podcast interviews on Mondays, Tuesdays and Wednesdays from the most provocative and thought-provoking experts in diet and healthy living have helped you in any way, then won't you consider helping us out by clicking on the DONATE button? Or you can USE OUR AMAZON.COM LINK to make your regular purchase and we'll get a small portion of your purchase. THANK YOU!
What did you think about what Dr. Mary Newport had to share about the role of ketones in treating Alzheimer's and other neurodegenerative health conditions? Give your thoughts about this interview in the show notes section of Episode 850. Read all of Dr. Newport's "Moment of Clarity" quotes in Keto Clarity and keep up with her work at CoconutKetones.com. Coming up on Tuesday, we celebrate the release of the book by airing a sample chapter from the Audible audiobook version of Keto Clarity along with a fun chat with my coauthor Duke internist and ketogenic diet researcher Dr. Eric Westman. Then on Wednesday, we share my conversation with nutritional biochemist and physiologist Dr. Bill Lagakos from "Calories Proper" opining about the benefits of ketosis. It's all ketogenic diets all the time in the coming weeks, so hang on tight as we celebrate the release of Keto Clarity.
Here's the upcoming LLVLC Show episode schedule:
8-5-14: KETO CLARITY–Dr. Eric Westman
8-6-14: KETO CLARITY–Dr. Bill Lagakos
8-11-14: KETO CLARITY–Franziska Spritzler
8-12-14: KETO CLARITY–Maria Emmerich
8-13-14: KETO CLARITY–Dr. Jay Wortman
8-18-14: KETO CLARITY–Stephanie Person
8-19-14: KETO CLARITY–Bryan Barksdale
8-20-14: KETO CLARITY–Dr. Bill Wilson
8-25-14: KETO CLARITY–Jackie Eberstein
8-26-14: KETO CLARITY–Dr. Ron Rosedale
8-27-14: KETO CLARITY–Nora Gedgaudas
9-1-14: KETO CLARITY–Dr. Keith Runyan
9-2-14: KETO CLARITY–Ben Greenfield
9-3-14: KETO CLARITY–Dr. William Davis
9-8-14: KETO CLARITY–Dr. Thomas Seyfried
9-9-14: KETO CLARITY–Dr. Terry Wahls
9-10-14: KETO CLARITY–Dr. David Perlmutter
If you have something to share about what you heard on "The Livin' La Vida Low-Carb Show," then drop us an e-mail at our dedicated podcast e-mail address–LLVLCShow@gmail.com. We'd love to hear from you about what you think about the show, interview guest suggestions, show topics, and anything else you want to share! I LOVE hearing from my listeners, so share what's on your mind. And we'd so appreciate it if you left us a review for the podcast on iTunes–just CLICK HERE and leave us a few sentences about what impact the podcast has made on your life.