"LOW-CARB CONVERSATIONS" IS LISTENER-SUPPORTED!:


CLICK HERE to donate and keep this show going! THANK YOU for your support!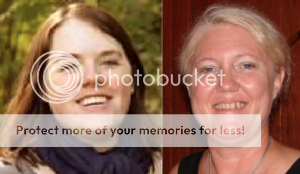 In Episode 119 of "Low-Carb Conversations With Jimmy Moore & Friends," we've got a pair of low-carb, high-fat diet bloggers named Ellie Lance and Debbie Prim joining me and Dietitian Cassie today. Another Friday has arrived and you know what that means. We're always loaded for bear with all the latest news and views at your disposal all in one place here on this podcast. Cassie and I are committed to giving you encouragement in the midst of the negative health headlines that tend to dominate what people believe about nutrition and healthy living. These alternative viewpoints on the things that matter the most to you are few and far between anywhere else. Would you like to see this podcast continue to bring you educated opinions about the biggest stories in the world of health? Then CLICK HERE to make a donation so we can remain committed to giving you our very best week in and week out. THANK YOU FOR YOUR SUPPORT!
WHY IS THIS CARDIOLOGIST PUSHING A VEGAN DIET FOR ALL?

SECRET HEADLINE: Vegan Diet, Healthy Heart? by Dr. Kim A. Williams
In today's episode, our co-hosts Jimmy Moore and Dietitian Cassie (who is creating a new podcast called "Healthy Simple Life" coming in the Fall 2014) are pleased to have two amazing guest friends from the low-carb blogging community in Ellie Lance from the "LCHF America" blog and Debbie Prim from the "Confused and Gassy" blog. Listen in to hear me, Cassie, Ellie, and Debbie share their input about some of the latest health headlines, including an op-ed about a vegan diet for heart health from the next president of the American College of Cardiology, why junk food is purposely running rampant in your kid's school lunches, an exciting new paper published in the journal Nutrition from a group of researchers and medical doctors pushing for a low-carb diet to be the first option for treating Type 2 diabetes, whether the Paleo diet has some "dirty laundry" to deal with, the impact that food plays on your mood, why consuming dietary fat doesn't make you fat, and how a professional athlete has optimized his exercise performance through a low-carb Paleo diet. Plus, don't miss Ellie's LCHF meatballs recipe and Debbie's chicken Ranch recipe at the end. We've got so much to share with you today, so pull up a chair, grab a cup of coffee and let's talk!
This is the sign that Debbie made for me in 2013
Here are links to the health headlines discussed today:
- SECRET HEADLINE: CardioBuzz: Vegan Diet, Healthy Heart?
- Yes, Cheetos, Funnel Cake, and Domino's Are Approved School Lunch Items
- Dietary Carbohydrate Restriction As The First Approach In Diabetes Management. Critical Review And Evidence Base
- "The Paleo Diet's Dirty Laundry" by Catherine at "Butter Nutrition"
- Food-Mood Connection: How You Eat Can Amp Up Or Tamp Down Stress
- The Fat question: Why fat doesn't make you fat
- How The US Men's Soccer Goalie Tim Howard Stays In Ridiculously Good Shape
There are four ways you can listen to Episode 119:
1. Listen at the iTunes page for the podcast:

2. Listen and comment about the show at the official web site for the podcast:

3. Download the MP3 file of Episode 119 [56:31]:

4. Listen on the Stitcher app–NO DOWNLOADING!

THANK YOU as always for your continued support of this show and MAKE A DONATION HERE if you like what you hear on "Low-Carb Conversations." If YOU would like to appear as a guest friend on a future episode of "Low-Carb Conversations with Jimmy Moore & Friends" in 2014, then e-mail your Skype username to cassie@dietitiancassie.com.
We'd love to know what YOU thought about what you heard in today's show in the show notes section of Episode 119. Coming up next Friday, we start highlighting various story and recipe contributors to my upcoming book Keto Clarity when we welcome Shelby Malaterre from "Caveman Truck" and a registered dietitian in St. Louis, Missouri named Lindsey Jay. DON'T MISS IT!
Do you have something to share about what you heard on "Low-Carb Conversations With Jimmy Moore & Friends?" Drop us an e-mail anytime at lowcarbconversations@gmail.com. Tell us your comments about the show, ask any questions you may have for our friends to talk about, pass along your ideas for what you'd like to hear discussed, and let us know if you have any other suggestions about how we can improve YOUR show.
Thanks for joining us in the conversation and we'll talk with you about healthy low-carb living again next Friday. THANK YOU again for making a donation to this listener-supported podcast and leaving us a review on iTunes. THANK YOU FOR YOUR SUPPORT!