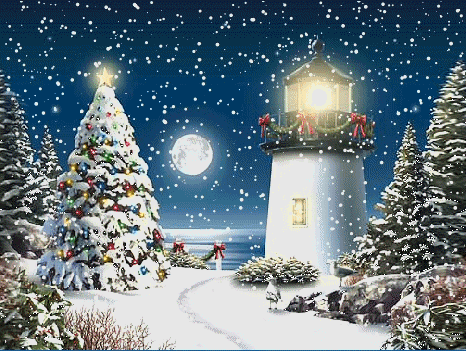 Twas the weekend before Christmas and all through the blog, not a carb was in sight, not even in the egg nog.
How about a little twist on a good ole Yuletide classic for ya? HA! Hey there "Livin' La Vida Low-Carb" blog readers and a joyous Merry Christmas to you all. I'm sure all the hustle and bustle of getting things ready in time for all the festivities surrounding Christmas Eve and Christmas Day will keep you quite busy over the next few days. That's definitely been the case with us this week.
This is always an exciting time of the year when you sincerely think about the most important things in your life and want to show gratitude for all that you have been blessed with. In that spirit, I wanted to share this post today to let you know just how much I earnestly love and appreciate each and every one of you. YOU ARE AWESOME and make writing this blog, doing my podcasts and everything else I get to do worth every moment!
I cannot begin to express to you how much value you add to my life both personally and professionally just for being out there consistently following my work, contributing your feedback through blog comments and in e-mails and in simply rallying around the low-carb message that has made such a profound impact on the weight and health of countless hundreds of thousands (probably much than that!) of people. Whether you realize it or not, you are a special lot and I just wanted you to know that today. THANK YOU!
What we believe in regarding healthy nutrition is becoming more and more accepted as the months and years go by and I fully expect that trend to continue strong as we begin 2013 in a little over a week. YOU are making a difference and for that I applaud all the ways you share about this incredible way of eating with friends, family, co-workers…heck, anybody who'll listen! NEVER STOP telling others about the way livin' la vida low-carb has changed your life forever.
Christine and I are with her family in Virginia for the holidays and spending time with her sister Jennifer, our little 4-year old niece Brianna, her parents and grandmother and all the family. We're getting a family photo of the whole gang done on Saturday afternoon for the first time since Christine and I got married in 1995, so that ought to be a lot of fun! We'll have the entire family over at Jennifer's house for Christmas Day when it seems like time stops for a brief period of time. It's nostalgic to go down memory lane and think about past Christmases when you were a kid. But I think I'll always be a kid at heart.
After Christmas, we'll be staying in Virginia Beach a few more days until after my birthday next Thursday, December 27, 2012 (I turn 41!). Then it's back home to Spartanburg, South Carolina to get ready for the new year and return with brand new episodes of "The Livin' La Vida Low-Carb Show" podcast. Beginning on December 31, 2012, we'll present "Encore Week" 2013 with the very best interview guests of 2012 as voted on by my listeners, featuring fresh interviews I've conducted in December with Dr. Thomas Dayspring, Jonathan Bailor, Dr. Terry Wahls, Professor Timothy Noakes and Dr. John Briffa. DON'T MISS IT! We'll return to our regular schedule for the rest of January with brand new episodes of all of my podcasts beginning Monday, January 10, 2013!
In between times of celebrating the Christmas holidays, take a look at these 36 new Paleo, low-carb and health blogs that have popped up on my radar screen as of late. If you like what you see at any of these blogs, then don't hesitate to leave them a comment on their blog, write an e-mail to the blog author and bookmark their blog to visit again soon. In case you missed any of my previous blog listings, I've got them all listed for you here, here, here, here, here, here, here, here, here, here, here, here, here, here, here, here, here, here, here, here, here, here, here, here, here, here, here, here, here, here, here, here, here, here, here, here, here, here, here, here, here, here, here, here, here, here, here, here and here.
Here are 36 new Paleo, low-carb and health blogs for December 2012:
1. KETONUTRITION
2. DENVER'S DIET DOCTOR
3. A LOW CARB BLOG WITH KISHA
4. LOW CARB CHARLIE
5. RU ELS RUNNING
6. JULIAN BAKERY FALSE NUTRITIONAL LABELING
7. COOKING INSPIRED BY LOVE
8. TERRIFIC FITNESS
9. PALEO LOVER
10. DAVE'S LOSIN' IT
11. LISA'S COUNTER CULTURE
12. MINDFULLY MANAGING DIABETES
13. LIVING WITH TYPE 1 DIABETES
14. LOW CARB LAYLA
15. SOUL-WHOLESOME
16. PALEO FOR ONE
17. MOM GONE PALEO
18. SWISS PALEO
19. LIVE FIT AND SORE
20. PALEO AUTOIMMUNE
21. WOO WOO TO WOW WOW
22. THEVITADOC
23. FREE YOUR HEALTH
24. THE BETTER BEING
25. VIVACIOUS DISH
26. FITVIEWS
27. PALEO TRAIL
28. 180 NUTRITION
29. PALEO NEWSLETTER
30. GRASS ROOTS URBAN BUTCHERY
31. LIVETHEFIT
32. PALEO NOVICE
33. IDEAS TO LIVE BY
34. REAL CONSTIPATION REMEDIES
35. PETER BRUKNER
36. MARIANNS LCHF MAT & BAK (Swedish)
If you or someone you know has a low-carb, Paleo or health blog or web site that you'd like to see featured in a future blog post here at "Livin' La Vida Low-Carb," then I'd love to know about it. E-mail me the name of the blog and the URL to livinlowcarbman@charter.net so I can add it to my next big blog update. If you've been successful in your weight and health goals by eating a healthy Paleo or low-carb diet, then you should DEFINITELY consider blogging as we begin 2013. We will perhaps be the first contact that so many people who are searching for quality information on healthy nutrition will encounter. Let's be that one unified voice of reason in a world of dietary confusion to bring clarity and truth to what to eat for optimal health. Have yourself a very Merry Christmas and let's get ready for an exciting new year!